By Danielle Hoffpauir | Photos courtesy Travel Wisconsin, unless noted
Maybe it's the crisp air or the foliage shift from bright emerald to the magical gold, crimson and ocher hues, but there's something extra special about traveling in fall. We rounded up a mix of beloved destinations and some under-the-radar locales to help you make the most of the season, whether you're an adventure seeker, nature lover, art aficionado or luxe explorer.
Before you go, be sure to check the popular Fall Color Report on TravelWisconsin.com. This interactive map tracks real time fall color changes across the state throughout the season, even estimating the best time to catch peak colors.
Nature Lover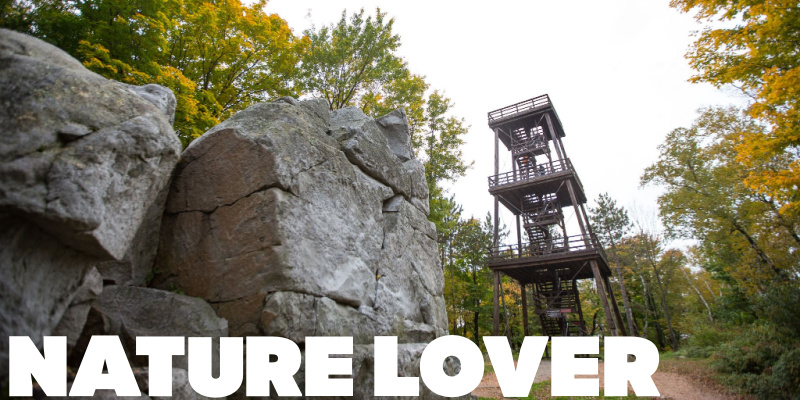 Escape to the heart of central Wisconsin to experience the peacefulness of the woods and trails in Wausau. With an "up north" feel and all the amenities of a city, there's so much to explore in the area. One of the most popular places to enjoy the sounds of the forest without actually having to go far from town is Rib Mountain State Park. Hike to the top for stunning views of the area and changing fall colors. The park has more than 13 miles of trails, with over eight miles accessible to people with disabilities. A walk through the 29-acre Monk Botanical Garden is a slice of paradise and local favorite. This under- the-radar gem features a number of themed gardens including the Yurt Educational Garden and Meditation Garden. Families enjoy the trip up the treehouse and blooms in the Wildflower Woods. Check out the Blossom of Lights immersive experience, which opens Oct. 6. This walking tour features special visual effects, artistic lights and light sculptures.
Immerse yourself further into nature at Nine Mile Forest. Located just outside of Wausau, the forest spans 4,900 acres and features a 30-mile well-designed and cross-functional trail system for all seasons. In the fall, the mixed hardwoods offer vibrant splashes of color as the leaves turn through the season. Be sure to keep an eye out for the last of the season's ripe blackberries and blueberries as you meander through the ecosystems within this forest.
After a day of fresh air, a comfort meal, handcrafted beer and friendly atmosphere at Great Dane Pub & Brewing is the ultimate way to finish the day. International flavors and dishes that remind you of home, like burgers and hearty twists on classic mac and cheese, pair perfectly with fresh brewed-in- house beer.
Rest easy at Stoney Creek hotel, where thoughtful touches like stone fireplaces and rustic wood finishes give the space a cozy, elegant cabin feel. With pet-friendly rooms and bunks for kids, it's an excellent respite to recharge for another day of fun.
Art Aficionado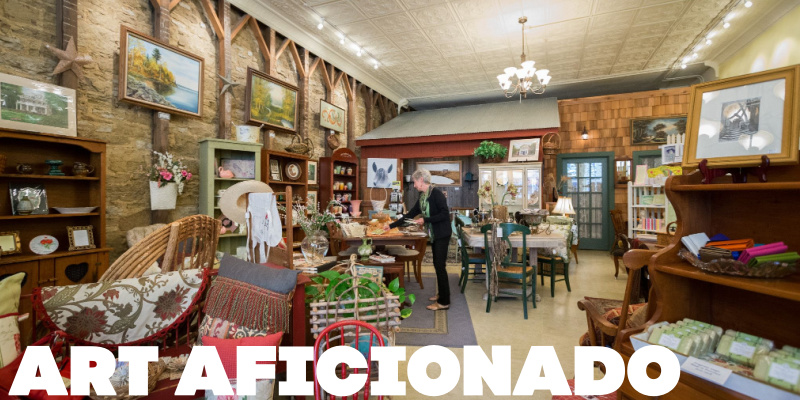 Take the road less traveled to the southwestern side of Wisconsin, known as the Driftless Region for the iconic topography of lush rolling hills. Amidst the wonderful scenery is a treasure of art to be found in the small towns of Spring Green, Mineral Point and Baraboo.
Start your excursion in Spring Green by fueling up at The General Store with a cup of Joe and one of their delightful scrambles, such as the Bacon Horseradish Hoppel Poppel.This eclectic gathering spot is a favorite among locals, as well as the actors and staff from nearby American Players Theatre. (Mark your calendars for next spring, as 2023 marks the 25th anniversary of their beloved Bob Fest, a day of musical tributes to the one and only Bob Dylan. Held each year on the Sunday of Memorial Day weekend.) For beautifully created works of art that you can wear, head just around the corner to The Opal Man. Black, Boulder, Crystal, White … who knew there were so many varieties and you'll find all of these plus more here. Next stop takes you out of a town a few miles, traveling through valleys and over hills through the beautiful countryside of Sauk County where you'll find Wilson Creek Pottery. Originally a cheese factory, the building gained new life in the '70s when it was purchased and repurposed into a home/studio.
From here, head south about 30 minutes to the historic community of Mineral Point. Recharge at Mineral Point Hotel, where historic details meet contemporary amenities for a delightful experience. In the heart of charming downtown Mineral Point, this boutique hotel offers easy access to eateries as well as art studios and galleries throughout the entire area.
Luxe Explorer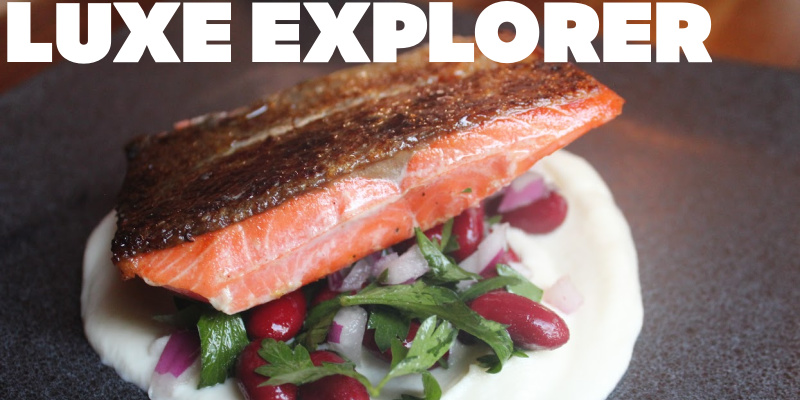 The Northwoods is well-known as an outdoor lover's paradise, bursting with sparkling lakes and lush forests. There are also luxury experiences that await if you just know where to look. Nestled in between the trees on a peninsula is Cranberry Castle, an opulent, six-bedroom home designed to entertain and truly soak in the beauty of the surrounding lake. With all the modern, high-end amenities you'd expect in a home titled the "castle," this is a stay intended to deliver ultimate comforts and lavish conveniences.
During your stay, enjoy an elevated "order in" experience with a private wine dinner from Mary Kate's Wine Bar. Private Chef Luke prepares an original wine and food pairing at your residence. Completely customizable to your preferences and palate, the dinner features a wine specialist to share notes and insights about each pairing.
Northern Waters Distillery in nearby Minocqua also offers an unexpected and one-of-a-kind "spend a day" experience for a behind-the-scenes look at distilling. Northern Waters Distillery crafts a variety of spirits including vodka, rum, whiskey, gin, and moonshine. Work alongside the experts and fully immerse yourself in the craft distilling process, learning about the craft of distilling, and helping with different steps such as mashing or fermenting for a memorable experience.
Adventure Seeker
Water, sky and land, there's endless adventure to be found in Lake Geneva. Let's start with what's arguably the main attraction: Geneva Lake. Boat tours are one of the best ways to experience the lake and Lake Geneva Cruise Line has several options catering to different lake experiences. The popular Geneva Bay Tour is a great way to see the gorgeous estates that line the shore and families especially love the Ice Cream Social Tour. All tours share stories and facts about the lake as well as the people who call it home.
There are two ways to soar in Lake Geneva, hot air balloon and zipline. Get a bird's eye view with Lake Geneva Balloon Company, offering shared and private flights that take scenic to a whole new level, gliding over lush rolling hills and sparkling lakes. For those who prefer to stay a little closer to the ground,
Lake Geneva Ziplines & Adventures is a favorite for thrilling fun in the forest canopy. With half and full options for ziplining, a high ropes course, and climbing tower for ages four and up, there's adventure waiting for the whole family.
There's plenty of entertainment for land lovers, as well. Head over to Avant Cycle Café for a handcrafted coffee before renting an e-bike or cruiser to casually explore the area on two wheels. Need more speed? Half an hour north of Lake Geneva is the store's La Grange location with both mountain and road bike rentals. This prime spot is just five miles from epic trails at Kettle Moraine State Forest.
Keep the fun going by staying in a one or two-bedroom suite at Timber Ridge Lodge and Waterpark at Grand Geneva, home to the award-winning indoor-outdoor Moose Mountain Falls waterpark.